Grandview grows a variety of sod types that thrive in Ocala, FL and North Central Florida.
Choose from the following sod types: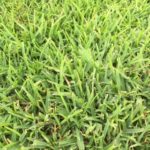 ST AUGUSTINE-CLASSIC
Semi-Shade tolerant and low growing, therefore, less mowing is needed.
It is more cold tolerant than Floratam and has a smaller leaf.
More >
---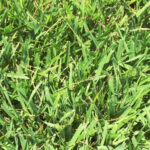 ST AUGUSTINE-FLORATAM
St. Augustine is the most popular southern grass for a beautiful lawn.
Requires at least 6 hours of full sun to thrive.
More >
---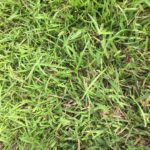 CENTIPEDE
Does well in non-fertile, acid soil and does very well in partial shade.
When established, can rebound after brief droughts.
More >
---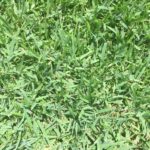 ZOYSIA
Grows slowly and is naturally resistant to chinch bugs.
Durable, soft-textured grass which handles cold and drought conditions.
More >
---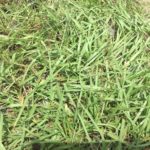 ARGENTINE BAHIA
Hardy sod used in areas with little irrigation.
Common pasture grass, but upon care and maintenance provides an attractive lawn.
Often used along roadsides and ditches to control erosion.
More >
---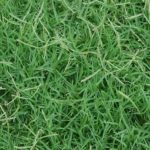 419 BERMUDA
Ask about availability.
Dense, fine blade.
Rapid spreading.
Highly disease resistant.
Great for sports fields.
Deep, dark green color.
More >
---

---
Reserve Sod for Pickup or Delivery or

Get a FREE Sod Installation Estimate,
Call

 352-369-8873
---
Sodding Quick Tips
Give the sod it time to get well rooted before planning activities on the sod.
Sod is quite dependent on you, until the roots have developed and extended down into the soil.
Sod pieces should be laid over bare, moist soil in a staggered brick-like pattern, and the edges should be fitted tightly together to avoid any open cracks.
Water thoroughly daily after installation to ensure for fast rooting.
Once sod is rooted (typically 10 days later), water as needed.
---
Suggested Mowing Practices
St Augustine:
2-4″ Tall, mow every 4-7 days
Bahia:
3-4″ Tall, mow every 4-7 days
Centipede:
1-2″ Tall, mow every 10-14 days
Zoysia:
1-2″ Tall, mow every 10-14 days
Bermuda:
0.5 – 1.5″ Tall, mow every 5-7 days
---
Recommend Resource:
Check out this publication from University of Florida (IFAS) that covers many of your questions for the types of grass grown in our area…Written in practical language by turfgrass experts, this resource offers the most current lawn management information and is an invaluable aid to growing a beautiful, healthy lawn year round.

Reserve Sod for Pickup or Delivery or

Get a FREE Sod Installation Estimate
Call 352-369-8873