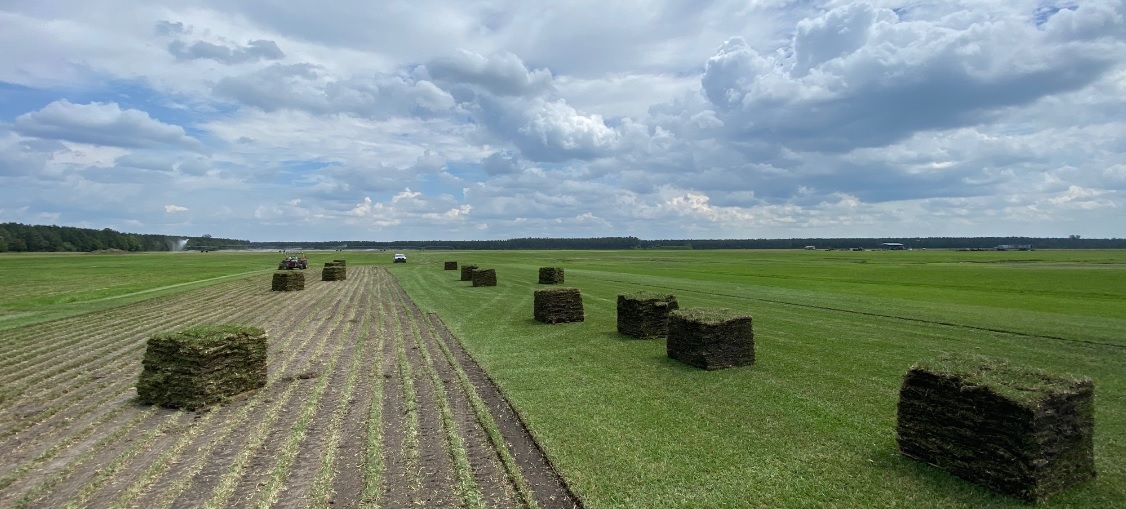 Ordering sod direct from Marion County's sod farm is simple.
Everyone is welcome!
Grandview Farms team cuts year around and does our best to cut two days per week at the sod farm (weather pending during the rainy season).
Sod farm is located in Silver Springs @ 7180 NE Hwy 315  (Three miles north of Hwy 40 on left) also known by the locals as Ft McCoy Farm II.
---

Order Sod,


Grandview Farms Ocala, LLC


Call

 352-369-8873
Pickup Pallets or 

Request Delivery
Get a No-obligation Quote!


We accept checks, cash or credit cards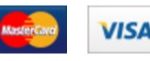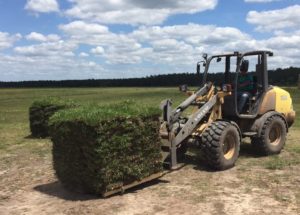 We typically let customers start picking up their reserved pallets at the sod farm in the early afternoon on cut days, which allows for ultimate freshness.
Sod Pallet Details:
All sod is cut-to-order and must be ordered prior to your arrival.
Sod pallets cover 400 sq. ft. (or approximately 20′ x 20′ area).
Sod comes on a 4′ x 4′ pallet and weighs approx 3000 lbs. (Pallet will fit in the back of most full-size pick up trucks).
Grandview Farms sod is grown locally in Marion County.
Reserve Sod for Pickup, Call 352-369-8873
Volume Discounts may be available on St Augustine certain times of the year for sod customers who regularly buy in bulk (as available).
Choose from the following types of sod:
---
Sod Delivery Services

We keep our sod prices to a minimum, however we do require a small freight fee for deliveries. Typically freight is based on distance from our farm to your location. We run the deliveries the afternoon of the cut or the following morning depending on our work load.
We can haul up to 16 pallets on our flatbed with a fork lift to offload on your site.
Request a Delivery, Call 352-369-8873
Need Installation? Check out our Sod Installation Services >>