Volume discounts / wholesale St Augustine sod pricing is available when buying semi loads!

As a grower and a top local Ocala sod supplier,  you can receive huge savings buying direct!
What constitutes a volume discount customer?
Typically to receive a volume discount or wholesale sod pricing, customers:
Purchase large quantities of St Augustine from us on a regular basis,
Order minimum 16+ pallets (full loads) per order,
Most often wholesale customers have a way to haul their own sod or provide their own trucking. Although we can provide it if within our service areas.
Buy sod in bulk and save! It's easy and affordable.
Grandview Farms Ocala, LLC


Call 352-369-8873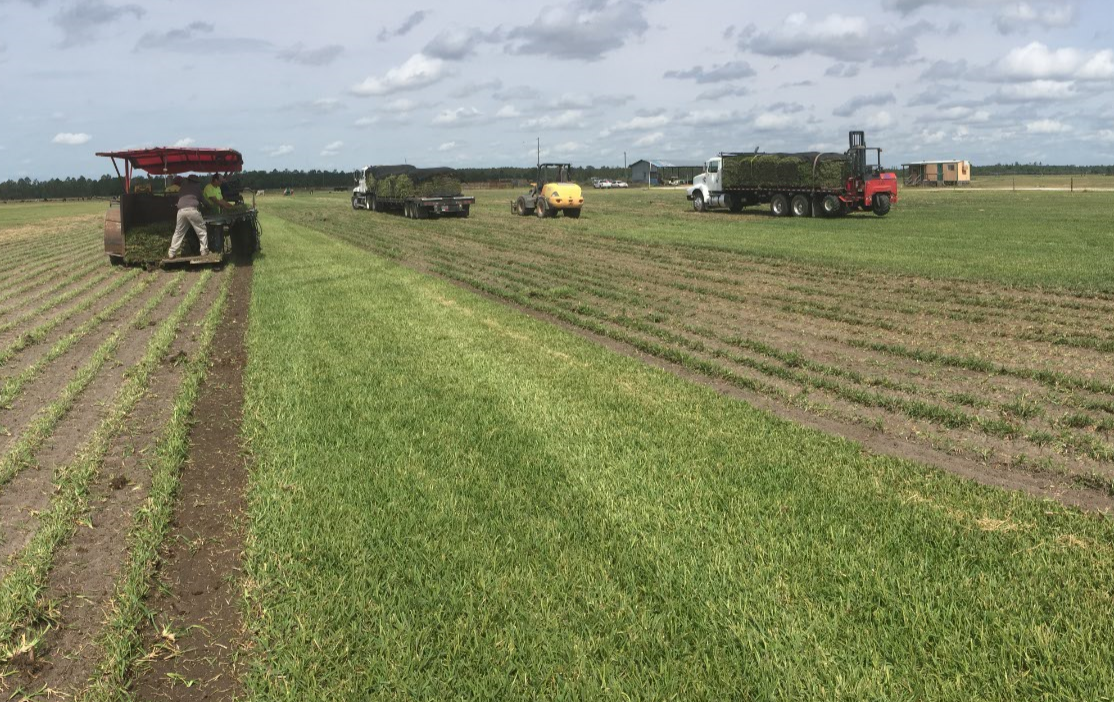 ---
Our North Central Florida location makes us a short drive from the Jacksonville, Orlando and Tampa markets.