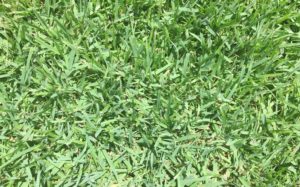 Zoysia Sod available for Pickup, Delivery or Installation.
Zoysia's medium-size blade grows slowly.
Naturally resistant to chinch bugs.
Durable with excellent wear tolerance
Handles cold weather in North Central Florida.
Growing in popularity.
Soft-texture.
Once established, its genetic makeup helps it survive drought conditions.
May turn brown if it does not receive sufficient water, however will quickly turn green upon irrigation.
Care Instructions for Zoysia:
Wait to mow the sod until it has begun rooting into your ground.
Shallow roots take 2-3 weeks with the right preparation.
Once rooted, best to keep the height between 1-2″.
Mow every 10-14 days during peak growing season for a lush lawn.
Water daily for 20-30 minutes to get root establishment.
Water "as-needed" after Zoysia is established.
For more detailed tips, we recommend checking out this online lawn guide from The University of Florida IFAS extension.
Purchasing Information:
400 sq ft per pallet, approx 120 rectangle pieces
Delivery and Installation Options Available!
Call for Pricing! It pays to buy direct!
---
Reserve Zoysia Pallets for Pickup or Delivery
or

Request an Installation Estimate.




Call 

352-369-8873
---
Other Sod Options from Grandview:
St Augustine Sod
Argentine Bahia Sod
Centipede Sod
419 Bermuda Sod