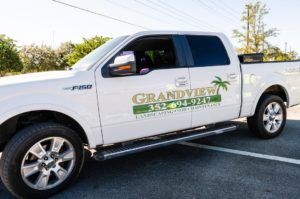 Due to strategic growth, we have plenty of employment options and looking for people to fill positions on the Landscaping, Irrigation, Sod and Maintenance Teams.
For consideration and to begin the process, please download and fill out the application below.
Grandview's Employment Application (PDF)
Once the application is completed, you can drop it by our main office at 4810 NW 27th Avenue, fax it to 352-694-9285 or email it to [email protected]
Thank you for your interest!